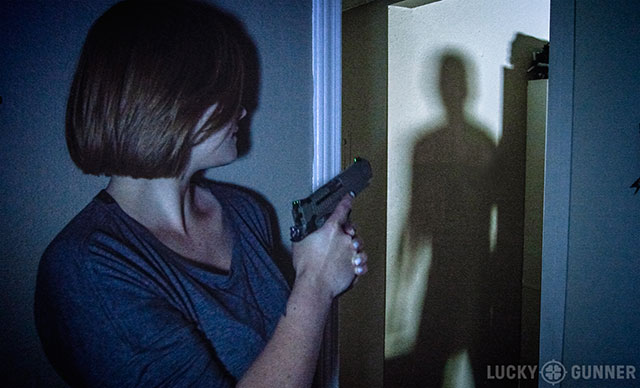 This intermediate level shooting course is designed to teach the student home defense strategies, defensive shooting skills, legal use of deadly force in the home, gun handling skills in close or confined spaces, and techniques for shooting in adverse light conditions.  Students who successfully complete the course and exam will be awarded an NRA Completion Certificate. 
Topics covered include:
    Introduction to defensive shooting
    Basic defensive pistol and gun handling skills
    Firearms and the law
    Possession, ownership, and the use of deadly force
    Strategies for home safety and defense and responding to violent confrontations
    Pistol selection for home defense
    Live-fire drills and written examination
Class length: 8 Hours
What to bring: Your pistol, 150 rounds of ammunition, and ear and eye protection.  Please wear clothing appropriate for live firing on the range and proper footwear (no open toed shoes or sandals).
Ammunition for most handgun calibers, and ear and eye protection are available for purchase in our retail area.