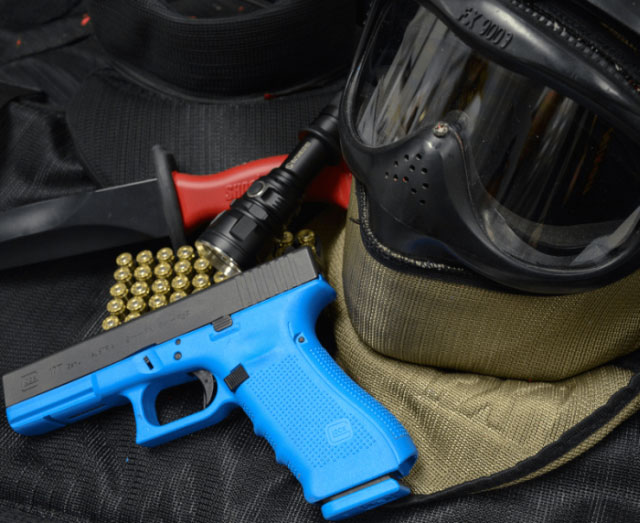 FRC's Force on Force class is a dynamic, scenario based, live-fire, simulated munitions course designed for the armed citizen.  Students will train in our two story, 3200 sq. ft. "Shoot House," and will be confronted by live assailants in a variety of real world situations.  A valid Louisiana Concealed Handgun Permit is required to register for this class. 
Topics covered include:
    Using T-Guns and simulated munitions
    Cover and concealment
    Negotiating doorways, hallways, corners and stairwells
    Identifying and dealing with voids and "dead space"
    Tools and techniques for adverse light conditions
    Movement and clearing drills
    Lethal force training scenarios
Class length: 8.5 Hours
What to bring:  Appropriate clothing (thicker long-sleeve shirts or sweat shirt and long trousers).  Student's clothing will be struck by simulated munitons marker rounds so please wear articles you don't mind having marked up.  You will need a good pair of tactical gloves that will both protect your hands and allow you to operate a pistol effectively.  All other PPE, Training Guns, and FOF marker rounds will be provided.