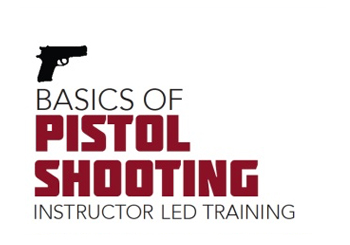 The NRA Basics of Pistol Shooting Course teaches students the knowledge, skills, and attitude necessary to both own and shoot revolvers and semi-automatic pistols safely and responsibly.  This class covers firearms safety, secure storage, nomenclature and operation, basic marksmanship, and many other important subjects for the new gun owner or shooter.  This is a pass/fail course with a 50 question written exam, and upon successful completion the student will be awarded an NRA Certificate.
Topics covered include:
Pistol Knowledge, Nomenclature and Safe Gun Handling
Ammunition Knowledge
The Fundamentals of Pistol Shooting
Shooting Positions
Live Fire Qualifications
Scoring Targets
Selecting and Maintaining Your Pistol
Further Opportunities for Skill Development
Written Exam (50 Questions)
Class length:  8 Hours
What to bring:  Your pistol in a proper holster, pistol case, or soft case, 200 rounds of ammunition, and ear and eye protection.
If you do not own a firearm we have rentals available at no additional charge (you must purchase FRC ammunition when renting an FRC firearm).