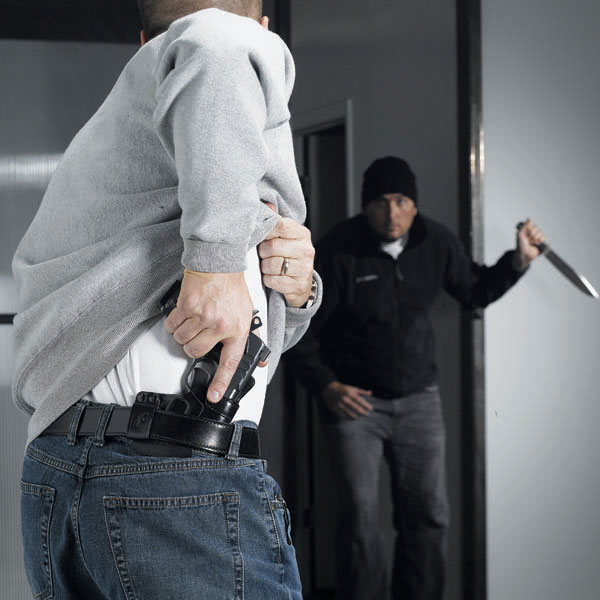 This is an advanced pistol class that concentrates on using a concealed handgun ethically, responsibly, and with confidence.  Defensive Pistol is a shooting intensive course with minimum classroom time designed to develop advanced gun handling skills and techniques.  We highly encourage you to take either the Concealed Carry Course or the Draw Clinic prior to registering for this class.  This is not a beginner's course. 
Topics covered include:
    Principles of concealment
    Defensive mindset and situational awareness
    Physiology of a lethal force encounter
    Drawing, presenting, and reholstering from open and concealment
    Defensive accuracy and flash sight picture
    Tactical and emergency speed reloads
    Immediate actions for stoppages and malfunctions
    Dry and live-fire drills
    Qualification Course
Class length: 8 Hours
What to bring: Your pistol, a quality holster, quality gunbelt,  minimum of 3 magazines, magazine pouch, concealment garment (vest, jacket, long shirt, etc.) hearing and eye protection, 300 rounds of ammunition.
Ammunition for most handgun calibers, and ear and eye protection are available for purchase in our retail area.