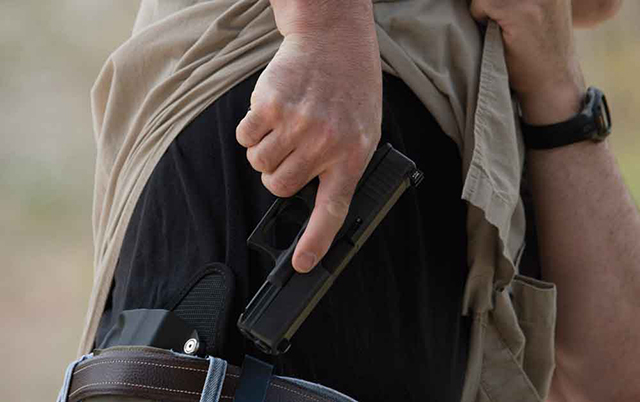 Learn the critical gun handling skills that you didn't learn in your concealed carry class!  The Louisiana Concealed Carry Permit Class covers crucial safety and legal information that every permit holder must know, but aside from basic marksmanship, there is no instruction on the actual mechanics of carrying and employing a concealed firearm.  This class takes you beyond the basics and introduces you to the skills and techniques necessary to prevail in a lethal force engagement.  
Topics covered include: 
•    Speed reloads, both tactical and emergency
•    Immediate actions for clearing malfunctions
•    Proper gear placement for comfort and efficiency
•    Mechanics of the draw
•    Drawing and re-holstering the firearm from concealment
•    Protecting yourself after a violent encounter
•    Live Fire and evaluation
**NOTE! THIS IS NOT THE PERMIT CLASS!  This class is meant for students that already possess their Louisiana Concealed Handgun Permit. 

Class length: 4 hours 

What to bring: Your pistol, a quality holster, quality gun belt,  minimum of 2 magazines, magazine pouch, concealment garment (vest, jacket, long shirt, etc.) hearing and eye protection and 200 rounds of ammunition. 

Ammunition for most handgun calibers, and ear and eye protection are available for purchase in our retail area.