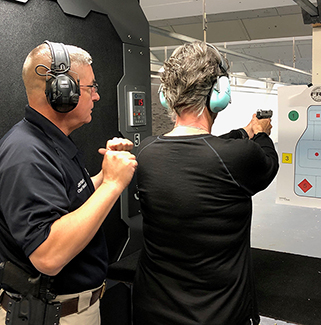 Things have gotten a little surreal lately, and we know there are a lot of brand new gun owners out there right now who may have a lot of questions about their new firearm.
FRC wants to help. If you, or someone you know, is seeking professional instruction on their new weapon and the laws that govern its use, please try to take advantage of this limited time, expense free, opportunity.
Topics covered include:
 Fundamentals of Firearms Safety
 Basic Marksmanship
 Basic Weapons Maintenance (Care and Cleaning)
 Firearm Storage and Unauthorized Access Prevention
 Louisiana Law as it Pertains to Self Defense
Class length: 2 Hours
What to bring: One handgun per person.
WE ARE NOT CHARGING ANYONE ANYTHING FOR THIS CLASS.
It's completely free to the public.
We're doing it because we love and care about our community and the citizens of the Greater Baton Rouge area, and we want to offer whatever help that we can in this trying and uncertain time.
Class sizes are limited to 10 students, but we will be offering these classes every Monday, Wednesday, and Friday so that everyone who would like to come can get the opportunity to do so.