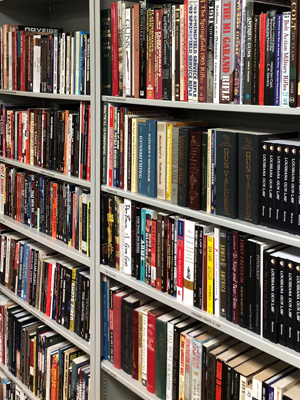 All members and guests at FRC are welcome to take advantage our Shooter's Reference Library, a unique and valuable resource.  FRC's Shooter's Reference Library is a veritable gold mine of priceless information and includes works by legends such as Col. Jeff Cooper, Col. Charles Askins, Chuck Taylor, Jim Cirillo, Ed Morales, Marty Hayes, Bill Jordan, Massad Ayoob and many, many others.  The library covers everything from shooting techniques, training, gunsmithing, and tactics to mindset, preparedness, and criminal psychology. 

There is no cost to borrow a book from our library.  Simply ask a staff member for assistance, and sign it out in the logbook.

If you are seeking to expand your knowledge of firearms start at FRC.